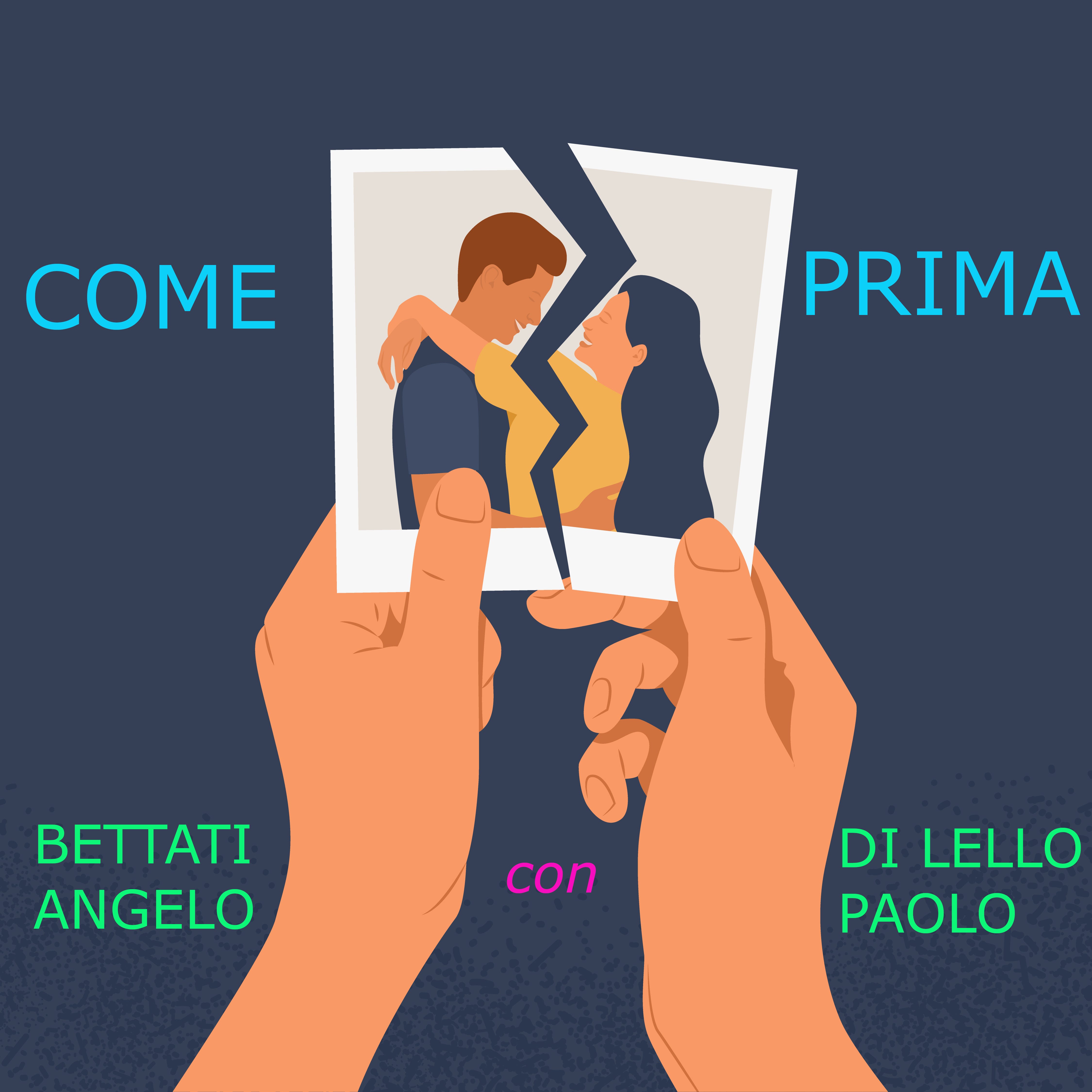 di COME PRIMA hanno detto ...
A Playlist de Hoje - Media Brazil
The melody is very moving and the way you fit your voice with the instruments is so light, so subtle that sometimes they even get confused. Strong chorus, strong interpretation and a very well done melody that is already revealed in the intro. Congrats on the work!
30/01/2022
daydream - Playlist
Beautiful work and voice Angelo.
29/01/2022
Felix Vibes - Brazil: channel
What a sweet song and this calm melody, I really liked it!
24/01/2022
Guia Records - Brazil: label, playlist
Good lyrics, good voices, tuned voices, good arrangements, well-recorded instruments, the sound aesthetic is good! Good flutes and guitars!!
The mix is ​​good, good dynamics, everything in place!
28/01/2022
Hits 1 radio France: journalist media playlist
Bonjour, nous avons bien aimé votre titre et partagé celui ci sur la playlist et intégré en rotation nouveautés sur Hits 1 durant le mois de Janvier et mi Février (1 mois)
https://www.hits1radio.com/nouveaux-talents/
24/01/2022
Musicalizar - Brazil: channel media playlist
It's great to see your creativity and your talent.
The musical harmony and that talented voice.
Music has this power to connect us and ...
that's what really happens in this song. A very strong connection.
The instruments were great, it was wonderful.
28/01/2022
Radio Alternativa Rock - Brazil: radio
We really like your song, your voice is amazing, congratulations. The song had a good production job. I don't speak Italian, but I really like your language. This song is very interesting.
Keep doing work with your heart and you won't go wrong. Simple, sincere and very well done work.
Let's go together, long live independent music.
24/01/2022
Salotto Musicale - giornalista
Mi piace molto questa canzone. Si sente una bella sensibilità artistica. Bella l'atmosfera e l'approccio alla canzone. Nel complesso direi un bel progetto!
24/01/2022
The Wave Cache - United States: channel
I'm enjoying the instrumentation and dope chorus.
The production sounds solid.
24/01/2022
UPDT - Portugal Playlist
Thank you for this track. Would be perfect if I could hear this being played in an event. I'd say "look, it's Angelo who's singing!!"
29/01/2022